Born at the beach
From our little piece of paradise in Point Pleasant, NJ, we roast the best tasting coffee we can get our hands on! We hope that our tireless commitment to our craft allows us to be a part of your morning routine!
- Chris Paserba, Owner
Exceptional customer service from Chris, delicious coffees - thank you!
Jennifer
Coffee smelled great and tasted better. Great value. Even came with a personal thank you note
Amy
Absolutely superb customer service!!
Lan W
Wonderful experience. I ordered by mail. The coffee arrived when it said it was going to arrive, beautifully packaged. The website's description of the coffee notes have been spot on. Wonderful way to start the day!
Rachel
Chris provided outstanding customer service. 5 Stars all around *****
Richard
Double bonus... Organic and good cause!
Raena
Fantastic coffee, even better customer service. Chris takes personal care of you. Love this coffee shop and will definitely order again!
Amelie
The Pinnacle coffee website made it very easy to order coffee and use my Groupon. I can't wait to try this coffee!!
Patience
Excellent customer service paired with excellent coffee; my husband & I are both impressed!
Suzanne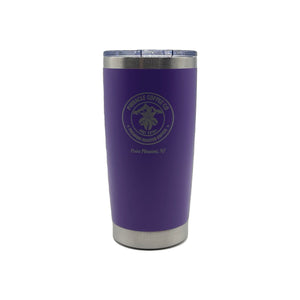 Our tumblers are made with durable stainless steel and double wall vacuum insulation to keep your favorite Pinnacle beverage hot (or...
Learn more
Family First
Pinnacle Coffee sources beans from small family-owned farms all over the world. Only the most worker and environmentally friendly farms make the cut. Our suppliers are all Fair Trade certified; ensuring fair wages, sustainable growing processes, and safe working conditions.